Welcome to the Wooden Indian Pawn Shop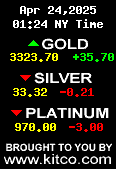 The Wooden Indian Pawn Shop has been established in Northwest Ohio for almost 20 years. We serve residents of Defiance, Toledo, Findlay, Lima, Sandusky, Marion and other cities in northwestern Ohio as well as Fort Wayne, Indiana. We are located at 5727 N. State Route 66, just 3.5 miles north of Defiance, Ohio. We are open Monday through Saturday from 10:00 am until 5:00 pm. For more information, please feel free to call and talk to our friendly staff at 419-784-9880. We invite you to "let our family help your family."

If you have never been to a pawnbroker or pawn shop before, come meet our family and take a look around. We have some great merchandise for sale or we can help you if you need some money right away. We can give you a pawn loan on a car, boat, gold, jewelery, trailer, motorhome, tools and more. As an alternative source of quick cash, you can bring in an item to sell and we may be able to make you an offer to buy it. Stop by our store and shop for great bargains on electronics, musical instruments, tools, collectibles and jewelry.

We repair jewelry on site and our staff has been trained by the Gemological Institute of America. We have grown from a single building that was 16ft square in Ridgeville Corners, Ohio to our complex that sits 5 acres with over 15,000 sq feet under roof.

Experienced Pawnbrokers Helping You and Your Family
The expertise of the Wooden Indian Pawn Shop staff sets us apart from other pawn shops in Northwest Ohio along with our ability to provide very large pawn loans. We have been helping individuals and families for almost 20 years by providing short term, no credit check cash pawn loans and buying items of value from our customers when they have immediate cash requirements. Our staff is friendly, knowledgable and extremely focused on helping our customers when they need it. Click here to contact customer service or call 419-784-9880 if you have questions about getting a pawn loan or selling us a few items.

Our Customers Can Count On Us

People in need of quick cash have been relying on the Wooden Indian Pawn Shop for years to provide them with a fair loan for items that they want to pawn. You can trust our staff to give you great customer service when you visit our store to
sell your personal property
, get a quick
loan
,
shop for bargains
or have your
jewelry cleaned or repaired
.
Because we can make loans as large as $25,000.00, some of our regular customers call us at 419-784-9880 first to touch base before bringing large items to use as collateral for their loans. Typical items that are pledged for large loans include gold, diamonds, silver, platinum, coins, farm equipment, agricultural machinery, landscaping equipment, yard tools, cars, vintage cars, motorcycles, trailers, ATVs, boats, and motor homes. Our customers count on us to be fair, experienced, knowledgeable and friendly and to help them when they need extra money right away. Click here for information about what you need to do to borrow money from the Wooden Indian Pawn Shop by getting a pawn loan.
Centrally Located in Northwest Ohio
As the largest pawnbroker in northwest Ohio and because of our reputation for providing outstanding customer service, we have repeat customers coming from all around. People that need a loan, want to sell an item, need their jewelry cleaned or repaired, or are looking for a great bargain come from Defiance, Toledo, Findlay, Lima, Bryan, Napolean, Fremont, Archbold, Perrysburg, Maumee, Sylvania, Holland, Rossford, Bowling Green, Monpelier, Marion, Sandusky, Paulding and other Ohio cities. We also have regulars drive to our store from Fort Wayne, Indiana and cities in southern Michigan. Click here for directions to the Wooden Indian Pawn Shop.
Our Ohio pawnbroker's license is PB.100431.000